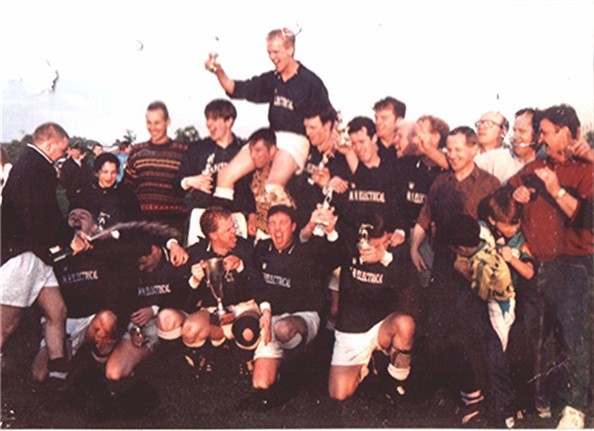 1st Team Drinkwater Cup Winners 1994/95 Season
Names Standing Left To Right Players and Officials

S Mcfadyen, Paula Kennedy, M Huddlestone 1st Team Sponser, M Pimlett, W Mullard, D Howarth, K Baxter, S Smith, Landry, T Kennedy,K Paterson, T Ruane Manager, P Curlett. G O,Niell Manager, M Corns.
Kneeling Down
S Mullarky, A O,Niell, M Sorvel with Cup, M Keane, A Owens.