MOORFIELD 2nd TEAM FROM Year Unknown
Managed here by Ste MacFadyen and Billy Jones.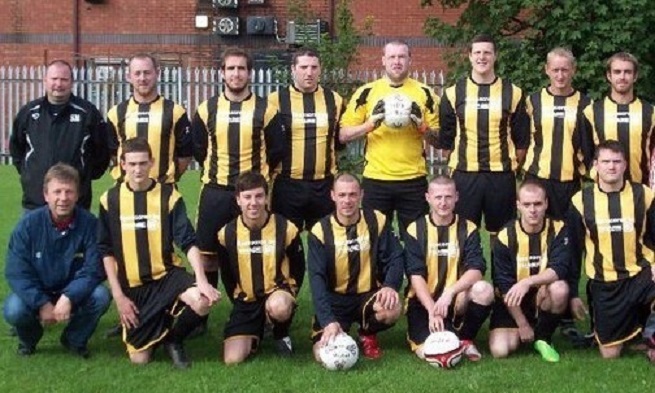 Players as follows Top Row left to right:
Ste MacFadyen Manager, Paul Edinborough, Ian Thorburn, Unknown name, Andy Lynskey, Gaz Hughes, ? Gough, P Mullarkey.
Bottom Row:
Billy Jones Manager, Name Unknown, J Duffy, J Donegan, P ???, ???, Ryan Giles.
Back to top
Created By T and H Ruane 2004